Welcome Busy Marketer!
Whether You're a Blogger, Coach, Author, Infoproduct Seller, or Affiliate Marketer,
You Are In The Right Place!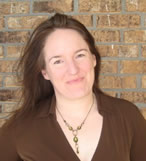 I'm Nicole Dean. On this site, you'll read about the gems I find that will help Busy Marketers (like you) to reach Financial and Lifestyle Goals.
These are the Notes from Nicole that I send to my readers. Enjoy!
*** Notes from Nicole ***
Hey awesome smart one. It's Nicole Dean from EasyPLR.com. What a crazy week. We've been having major rain storms, the kids are back in school, and life is, well, crazy. I know that if I blink... a day will go by and then a week and I will not have been in control of my own time (well as much as any of us can … [Read More...]
Disclosure
I may be an affiliate for products that I recommend. If you purchase those items through my links I will earn a commission.
You will not pay more when buying a product through my link. In fact, I oftentimes am able to negotiate a lower rate (or bonuses) not available elsewhere.
Plus, when you order through my link, it helps me to continue to offer you lots of free stuff. :)
So, thank you, in advance for your support!