Welcome Busy Marketer!
Whether You're a Blogger, Coach, Author, Infoproduct Seller, or Affiliate Marketer,
You Are In The Right Place!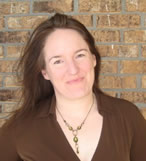 I'm Nicole Dean. On this site, you'll read about the gems I find that will help Busy Marketers (like you) to reach Financial and Lifestyle Goals.
These are the Notes from Nicole that I send to my readers. Enjoy!
*** Notes from Nicole ***
Hey awesome smart one. It's Nicole Dean from EasyPLR.com. While you're reading this I'm on my way to Italy, or possibly even there (depending on how quickly you opened this email). This trip is such a bucket list item for me and I can't tell you how excited I am to be able to do this. Life is short and sometimes we just … [Read More...]
Disclosure
I may be an affiliate for products that I recommend. If you purchase those items through my links I will earn a commission.
You will not pay more when buying a product through my link. In fact, I oftentimes am able to negotiate a lower rate (or bonuses) not available elsewhere.
Plus, when you order through my link, it helps me to continue to offer you lots of free stuff. :)
So, thank you, in advance for your support!